How will WySMart's Marketing Toolbox benefit my small business?
During these uncertain times when businesses are looking to cut costs, you need a strategy for going digital with your products and services. With the WySMart Online Toolkit, you have the opportunity to operate your businesses all online..with one login for all the tools below.
The Local Business Online Toolkit benefits your business in numerous ways:
Maintain a trusted relationship with you (our amazing clients) with low- and no-cost tools, while you tighten your budgets.

Help you transition your business operations and sales online.

More ways for you to communicate with customers and the community, and manage your online presence.

Coming soon: E-commerce tools to enable fast online selling.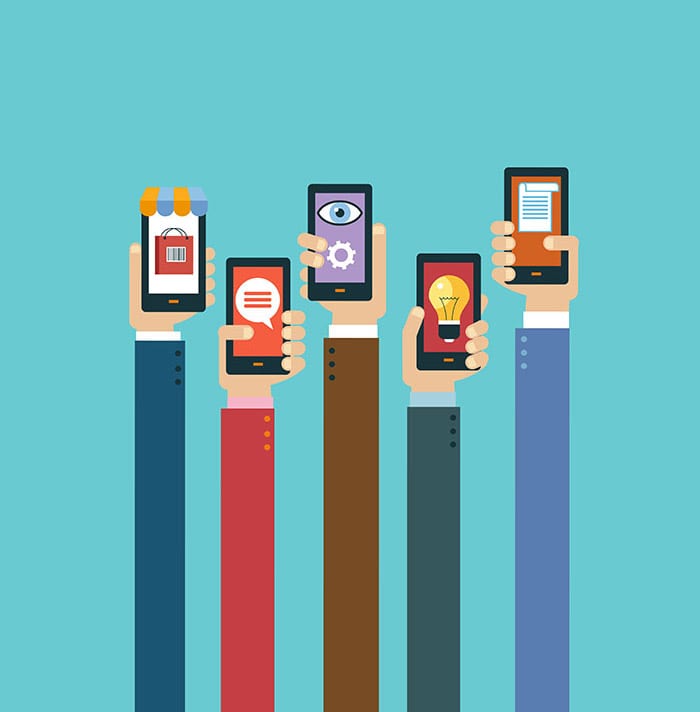 Many businesses have had to temporarily reduce operating hours or close altogether. They have a small to medium amount of digital presence and may be a current client or potential prospect. They may or may not have had to temporarily terminate their employees. How can the WySMart Online Toolkit help?
Social Marketing: Allows businesses to keep in touch with their customers on Facebook and Google. This is the quickest and most personal touchpoint a business can reach their customers.
Reputation Builder: Allows a SMB to continue responding to reviews and answering questions. This may include getting caught up on previous reviews they didn't have time to respond to previously.*
Customer Voice: Allows a business to keep their reviews up to date by requesting reviews from their customers.*
Listing Manager: Allows businesses to keep their information up to date. This may include changing business hours, delivery options, and more information on availability.
Advertising Intelligence: Whether ads are promoting a business's e-commerce availability or creating awareness, Advertising Intelligence offers free Facebook Ads and Google Ads reporting.
Constant Contact: Continue marketing to customers through Constant Contact. Contests, gift card purchase, business availability, blog or information sharing. 
*Please note that Google has stopped all review functionality, including leaving a review, responding to reviews, and Google Q&A. This has been done to protect local businesses during this time.
**EMAIL US HERE TO GET STARTED & ASK YOUR QUESTIONS**
---
This time in our lives in one we will never forget, but it doesn't have to be for the wrong reasons. Just because the inside of your business may have to be closed for now..don't give up, if there's any available way to offer your products/services online – we can help you do just that. And, we're a one-stop-shop for all things digital.
We should never forget how resilient and strong, and just how flexible in our strategy we were during this pivotal time in our small business lives. WySMart has the tools and implementation knowledge available to quickly answer your questions on 'what's next?' and 'how do I..?' When it comes to communicating your company's offering online and allowing customers to buy something, receive their purchase and then provide feedback for you..we can build it for you. Once you are up and running online with customers, we will teach you how to use your new systems as well. In addition to our local tools listed below for quick reference benefits, we recommend leveraging the strength in numbers of GoDaddy's #OpenWeStand initiative. Learn more about it below and please don't hesitate to ask us anything at all. We provide chat in bottom left of the page.
Thank you for your trust and together we will absolutely use this time while so many more eyes have time to search and find you online while stuck at home. The smart business owners will use this 'downtime' to communicate more and get the most out of this critical situation in order to come out on the other side stronger than ever before..we are here to help you!
WySMart TRUSTS What GoDaddy's doing.
Along with GoDaddy's response to COVID-19 we are doing whatever we can to keep your business open. Their services are up and running. They're keeping their employees safe and ready to help. And they have resources to help you adapt and stay up and running.
WySMart Digital fully supports the efforts of larger companies directing their resources towards the aid of our small business communities across the country. Below are their links to their resources as well as some of our own local bits of helpful information:
#OpenWeStand is for anyone who is keeping the economic health of small business top of mind in this challenging time. It's for shop owners minding their customers' and employees' safety — and for everyone who stands with small business.
GoDaddy's website has resources, inspiration and connection to other everyday entrepreneurs with creative solutions to keep their business open, even if their doors are closed due to COVID-19.
---
Click for Answers that Keep You Open for Business – Even if Your Doors are Closed.