MONETIZE GUEST WIFI
Capitalize on your Wifi network by adding a captive portal with Social Wifi authentication. Seamlessly integrates with Wifi hardware and marketing automation software.
Capture social user details with Wifi, easily filter your user data in real-time, identify trends and generate reports for export. Automatically send user and demographic data instantly into your marketing database with 'smart' connection triggers.
Monetize Your Guest Wifi & More with WySMart

Choose your login options
Choose from a number of login options including custom social network app integrations (Facebook™, Twitter, LinkedIn, Instagram), SMS login (Twilio), contact form, credit cards (via Stripe and Authorize.net), passcode bypass and more!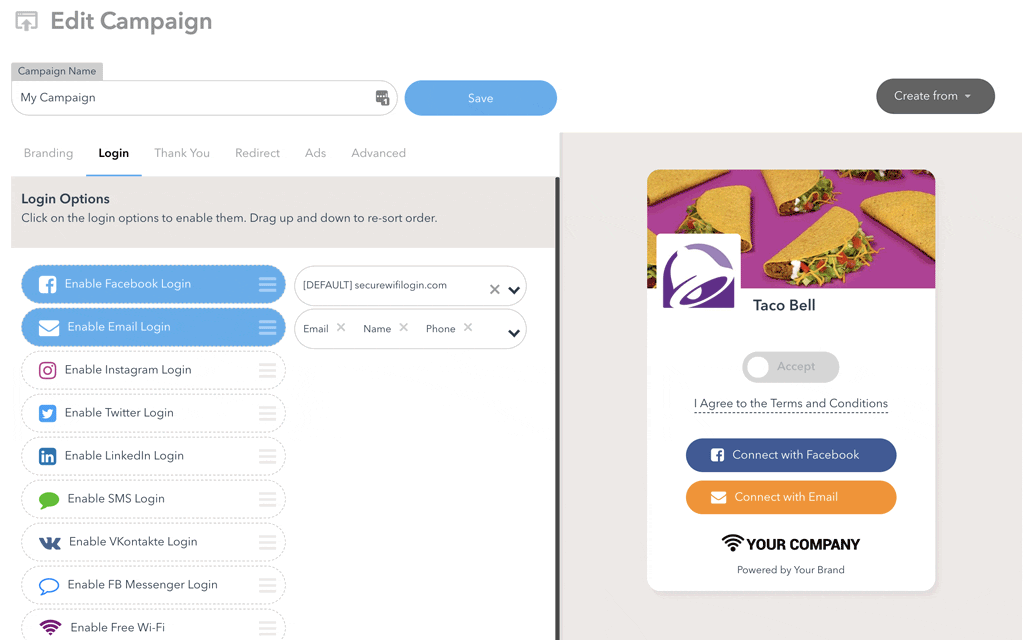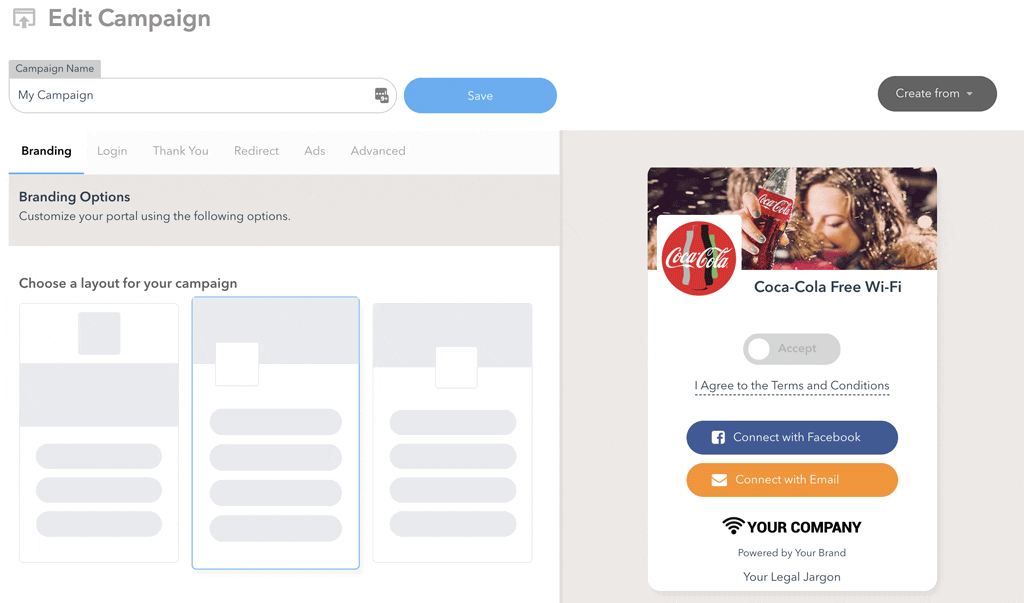 Design without a designer
Easily create and manage every element of your Wifi login experience with just a few clicks. Choose from various social login options, engagement tools and customization options, including auto-generating from Facebook™️ to get the creative right the first time.
Instant post-login engagement
Create a custom 'Thank You' page that is displayed to guests after login authentication, with custom messages, images and an embedded Facebook™️ Like box with custom redirect times.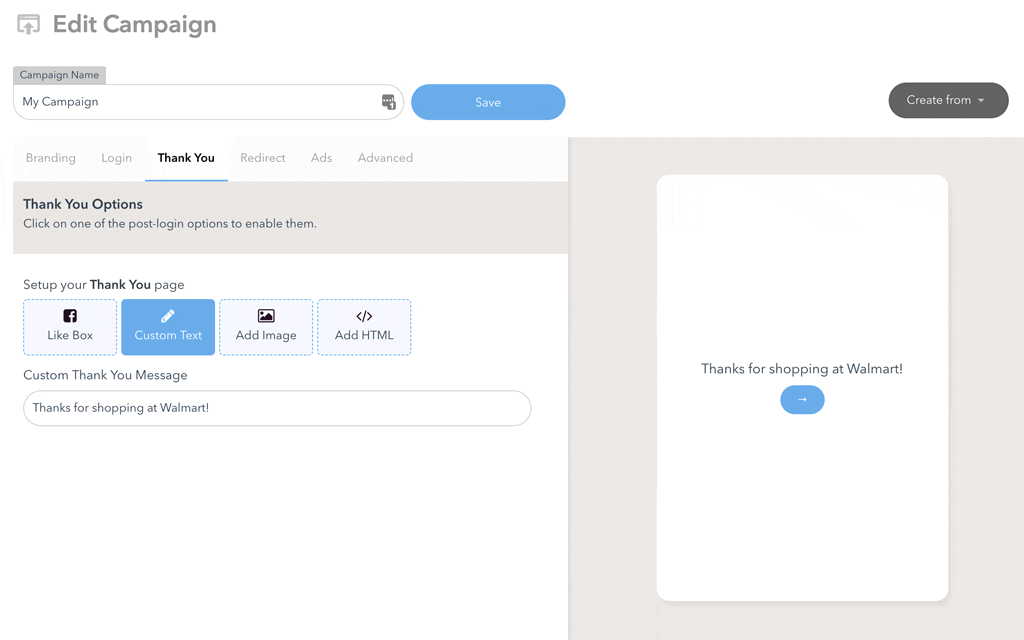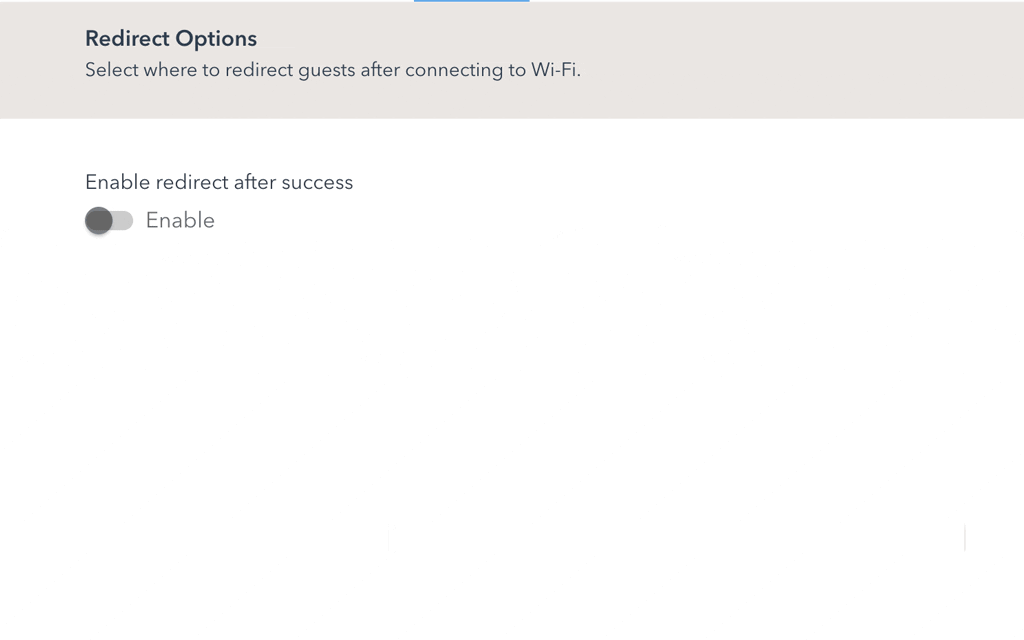 Intelligent redirect options
Automatically redirect connected Wifi guests to a URL or deep link (within a particular mobile app) for instant traffic, or automatically open the Apple App Store or Google Play Store based on device type.
Retargeting on steroids
Automatically add Guest Wifi users to your Facebook™ Audiences retargeting lists so you can show ads to customers who have visited specific locations that fit specific criteria.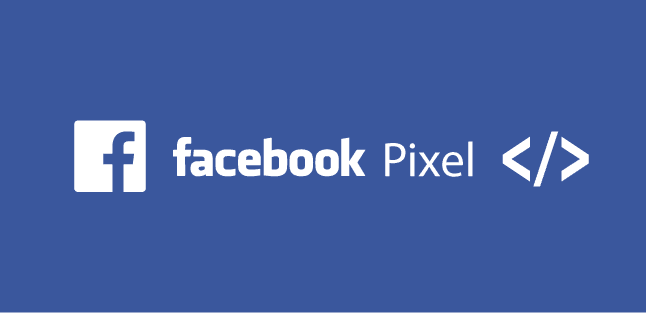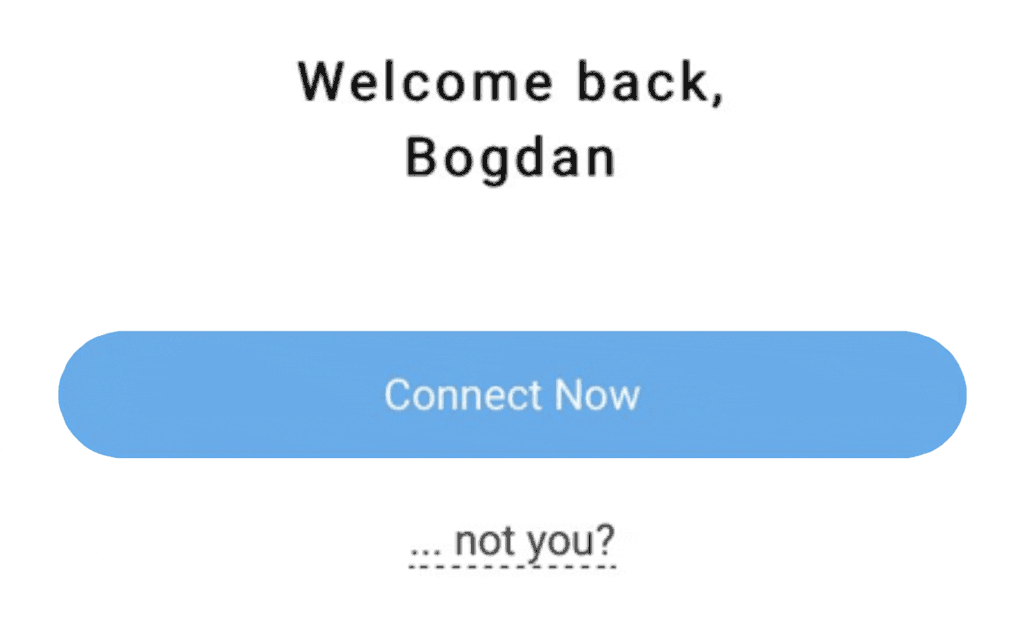 Remember repeat guests
After connecting the second time, Guests will receive a 'Welcome Back' screen and only have to click the Connect button once for instant access.